We are proud to present you with another event!
Name: Copy of The AI and data science clinic: A free workshop for decision makers
You can read more and register here
Are you a decision maker with no technical skills interested in data science?
Are you thinking to implement data science or AI in your organisation but you are not sure where to start?
Have you approached solution providers, and found them too expensive, or with unclear value propositions?
This free data science/AI clinic is then for you!
Dr Stylianos Kampakis will be leading this free workshop, which will help answer all your data-related questions.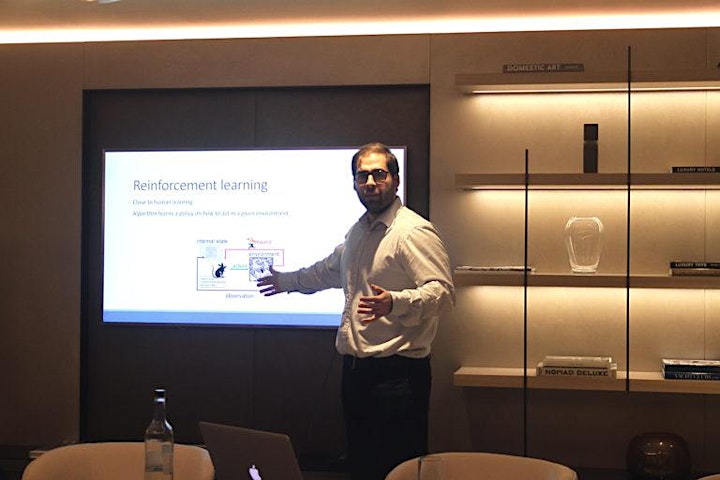 Who is this for?
The event is geared towards non-technical decision makers who are looking for clarity, and actionable insights, instead of more buzzwords and jargon.
Are you any of the following?
CEO
Founder/entrepreneur
Product manager
Manager
Then this event is for you!
Who this event is not for
This event

 

is not

 

for students, academics, etc. or other people who simply want more general information about data science. If that's the case, then please send an email to stelios@thedatascientist.com to ask any questions you might have.
This is

 

not

 

for AI companies, or companies in deep tech, with highly qualified technical people
Why so few places?
This is an open session, where anyone can discuss any problems they have. It is difficult to keep a large audience, without degrading the quality of the workshop. This is why we have to restrict attendance to only a few attendees.
This event is organised by the Tesseract Academy. We help decision makers understand and implement data science and AI.