---
Wanna become a data scientist within 3 months, and get a guaranteed job? Then you need to check this out !
---
Blockchain, metaverse, NFTs and more!
I had the opportunity to participate in a great event organised by the Mankoff Company and Stacey Mankoff. This was the first live in-person event I participated in for more than 2 years now! This event had originally been scheduled to be held right when the COVID-19 pandemic started. It's great that we managed to make it happen, even if it took more than 2 years to get there!
In the event I had the opportunity to join other leaders in the space of blockchain and and discuss topics such as the future of NFTs, what impact is regulation going to have on DeFi, and what is the current state of blockchain adoption.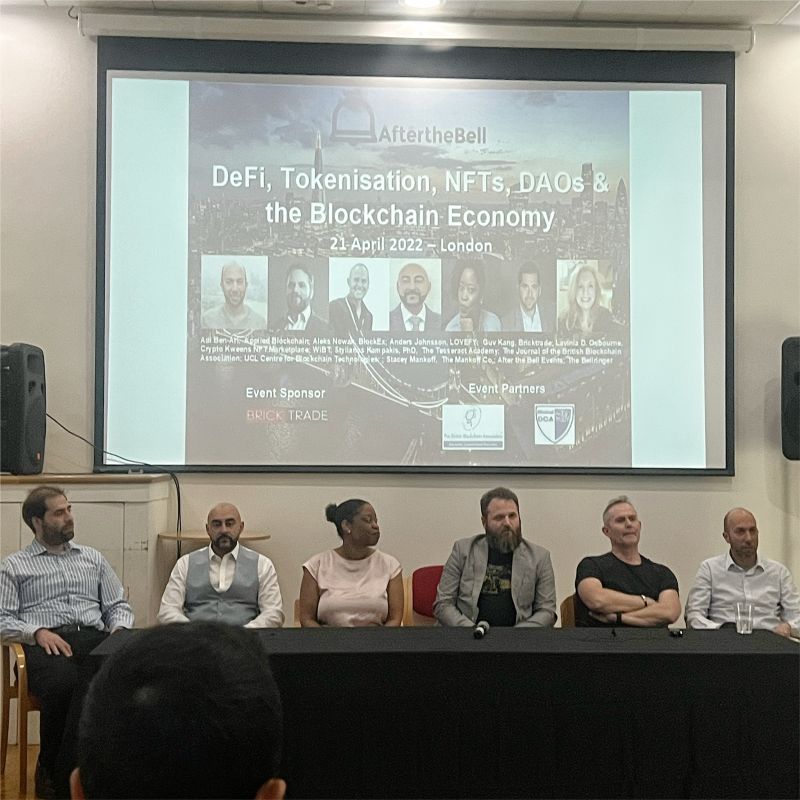 Something I really enjoyed were the conversations after the event. Many people approached me to discuss topics ranging from crypto-anarchism and the replacement of nation states by DAOs, to the job market in the blockchain space. Blockchain has clearly broken into the mainstream! It looks like DAOs have become popular again, with many people enquiring about them, or thinking about implementing them into their own projects.
Tokenomics
Something which I found really interesting is that I was approached by two economics students, one from UCL and one from LSE, who wanted to talk about tokenomics. Economics is a very interesting science, which, for a long time, didn't provide very good job prospects, with many candidates simply trying to work in central banks. Blockchain and tokenomics have created a whole new job market for smart economics graduates. I am glad to have supported this area through my work!
Regulation, blockchain and DeFi
Another interesting part of the discussion was around regulation. I think all the panelists (including myself) were on the same page around the fact that regulators are usually late to the party, and are lagging behind technological developments. It is clear that blockchain is moving very fast for regulator, and many companies are trying to navigate this complex landscape by being defensive and moving to friendlier territories. A big bet for the biggest economies right now is whether they can enable innovation, or whether they will stifle it.
As always, if you are interested to talk more about topics such as blockchain and AI make sure to get in touch! Also, check out some of the events we are organising with the Tesseract Academy!
---
Wanna become a data scientist within 3 months, and get a guaranteed job? Then you need to check this out !
---